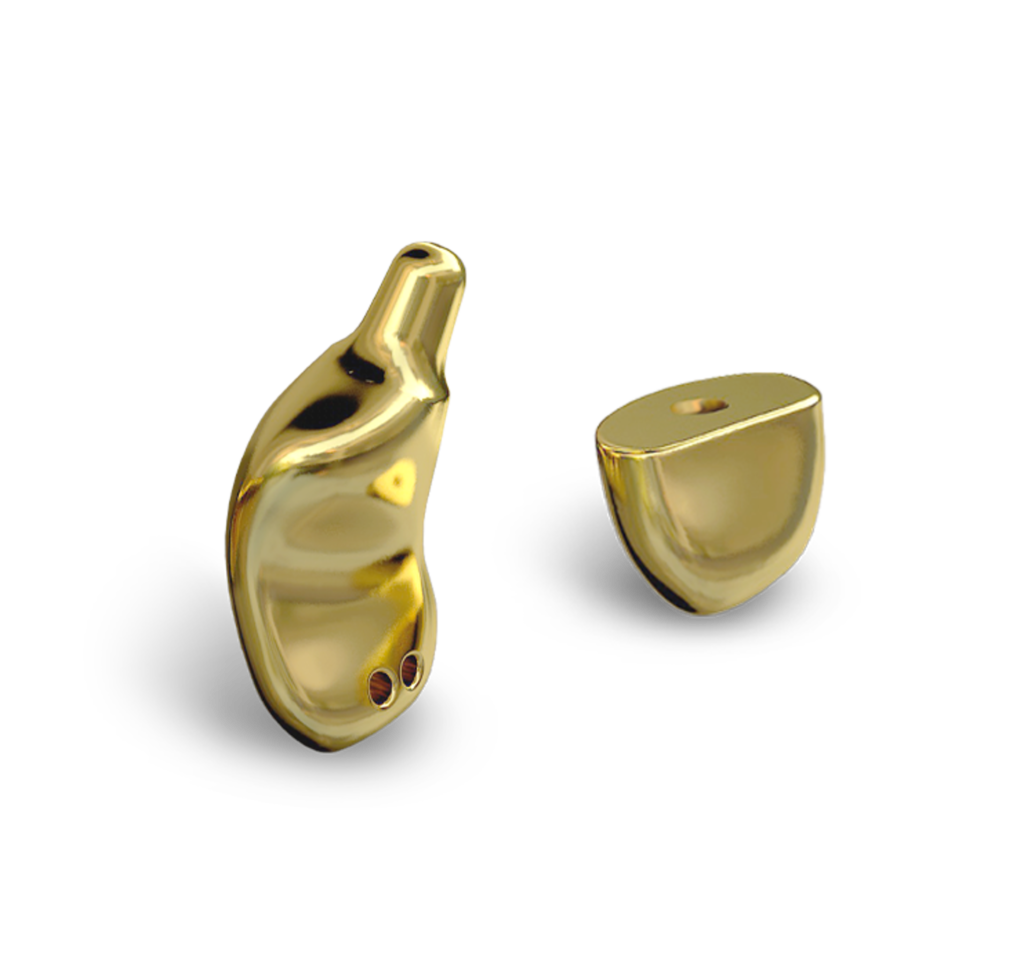 SCAPHOID AND HEMI SCAPHOID PROSTHESIS
Anatomically shaped antiallergic implant for partial or total replacement of the Scaphoid bone.
The hemi prosthesis has a longitudinal hole for implant stabilization
Proximally and distally stabilized
 
Made of Titanium with TiNbN antiallergic coating
4 progressively growing sizes left and right
Modular system for the radial head replacement.
Cementless radial stem produced using powder technology, featuring the Ti-Por® monobloc 3D surface.
Additional options: cemented stem and fixed head.
Mobile and fixed radial head made of ultra-high molecular weight polyethylene and covered with a TiNbN coated Titanium alloy cap. Available in 4 different diameters.
Intermediate coupling element with spherical head to allow for the radial head articulation, made of TiNbN coated Titanium alloy, and available with 3 different offsets.
Available in 9 different diameters.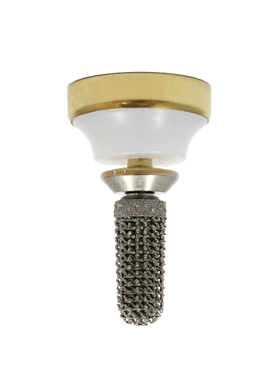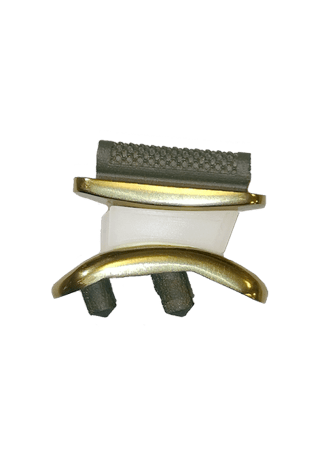 Uncemented and antiallergic Total Ankle Prosthesis
It features the Ti-Por® monolithic 3D surface to maximize implants primary stability and their subsequent integration with the hosting bone.
Talar and Tibial components are made of Titanium alloy employing 3D printing technology.
Their articular surfaces are then TiNbN coated to improve wear resistance and bio-compatibility.
Talar and Tibial components are available in three progressively growing sizes.
The mobile UHMWPE insert is ETO sterilized and it is available in 4 different thicknesses with 1mm increments.
Two instrument sets options are available:

Disposable Patient Specific, custom designed to fit the patient particular anatomy.
Standard Reusable set.