Hip anatomy is extremely variable. Neck modularity can help surgeons to restore it in the most accurate way.
Modula® is the latest development of the original modular neck concept. The Modula® system is currently the most complete, logical, and accurate means to restore the anatomy of patients requiring hip replacement. It provides surgeons with the broadest and most thorough range of options to restore the correct offset, anterior-posterior coverage, and length of the articulation being operated.
Modula® SF modular necks implanted since 2012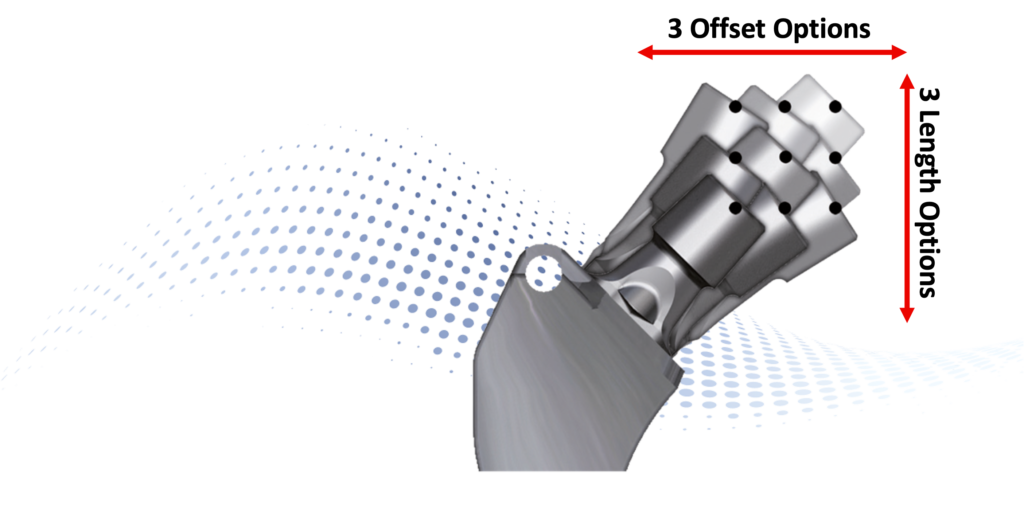 THE MODULA
®

LINEAR MATRIX
The Modula® system is based on a linear square matrix. It is an original patented Adler Ortho® concept, allowing the independent adjustment of each one of the 3 hip geometric parameters (offset, length, and version).
MANUFACTURING PROCESS AND QUALITY CONTROL
The entire construction process of the Modula® mobile necks is performed in-house with dedicated purposely designed numerical control machines. The tolerances of the coupling cones of the femoral stems and the modular necks are scrupulously checked. The Modula® SF necks are manufactured with a fully automated process employing patented metallurgical procedures by state-of-the-art dedicated computer-controlled machines. 100% of the parts produced are checked with extremely strict qualitative criteria, using latest generation instrumentation. At the beginning of 2012, with the launch of the Modula® SF necks, Adler Ortho® introduced new patented mechanical surface treatment processes for both male and female Morse tapers manufacturing. The result was a significant further enhancement of the already high Neck/Stem coupling fatigue resistance.
Adler Ortho® always employed Titanium alloy for modular necks manufacturing, considering that material the most reliable choice in the long term, because of its superior biocompatibility and corrosion resistance when compared with other alloys such as, for example, CoCrMo.
Adler Ortho® modular stems with Modula® SF modular necks are very reliable with very high survival rates comparable to those of the best monolithic implants available on the Market (1).
(1) Comparison of single taper and dual taper versions of the same stem design in total hip arthroplasty for primary osteoathritis. Castagnini and others – Journal of Orthopaedics and Traumatology 2023 24:5
EXAMPLES OF THE EXCLUSIVE MODULA® SF TECHNOLOGY RELIABILITY: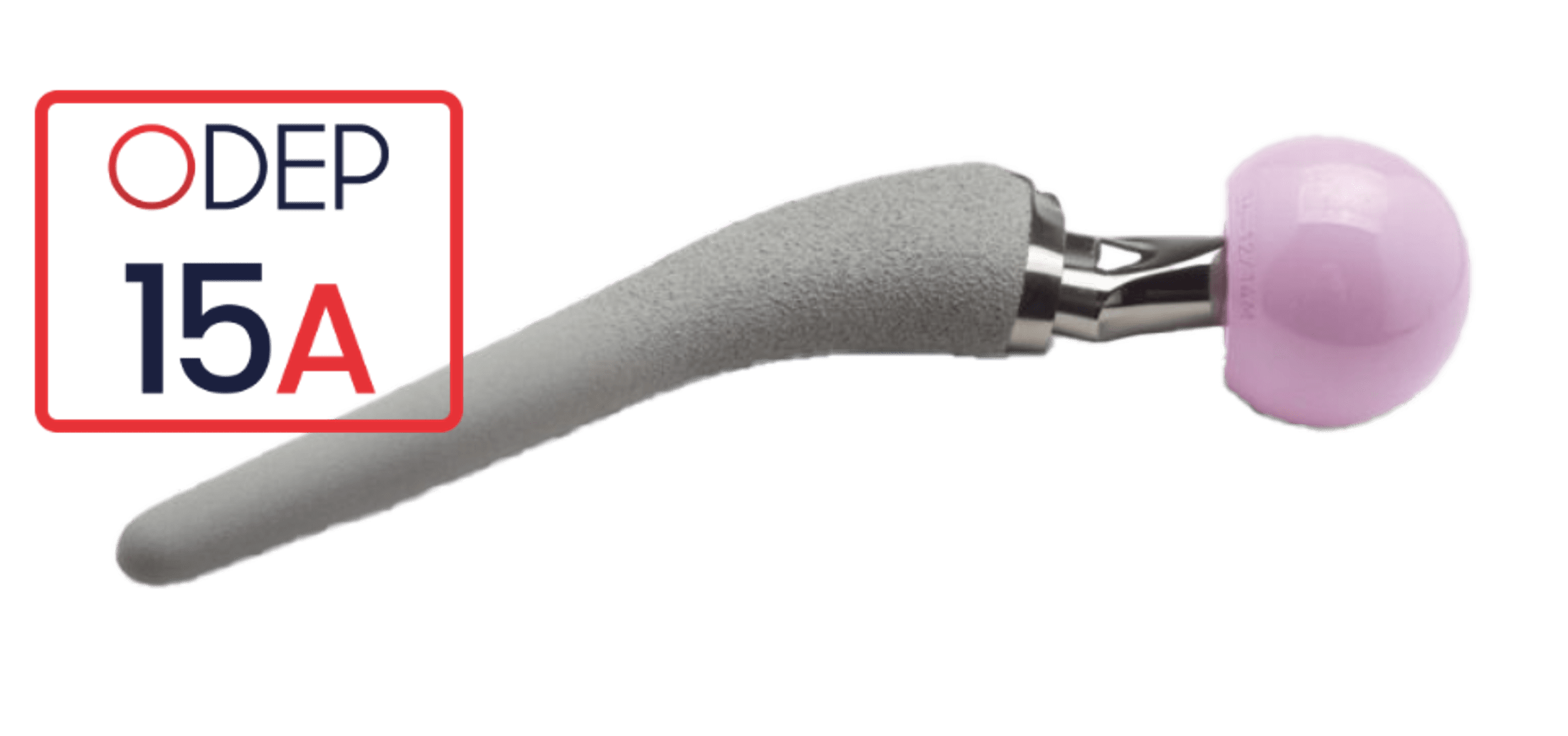 The uncemented Apta Stem with Modula® modular neck technology received an ODEP 15A rating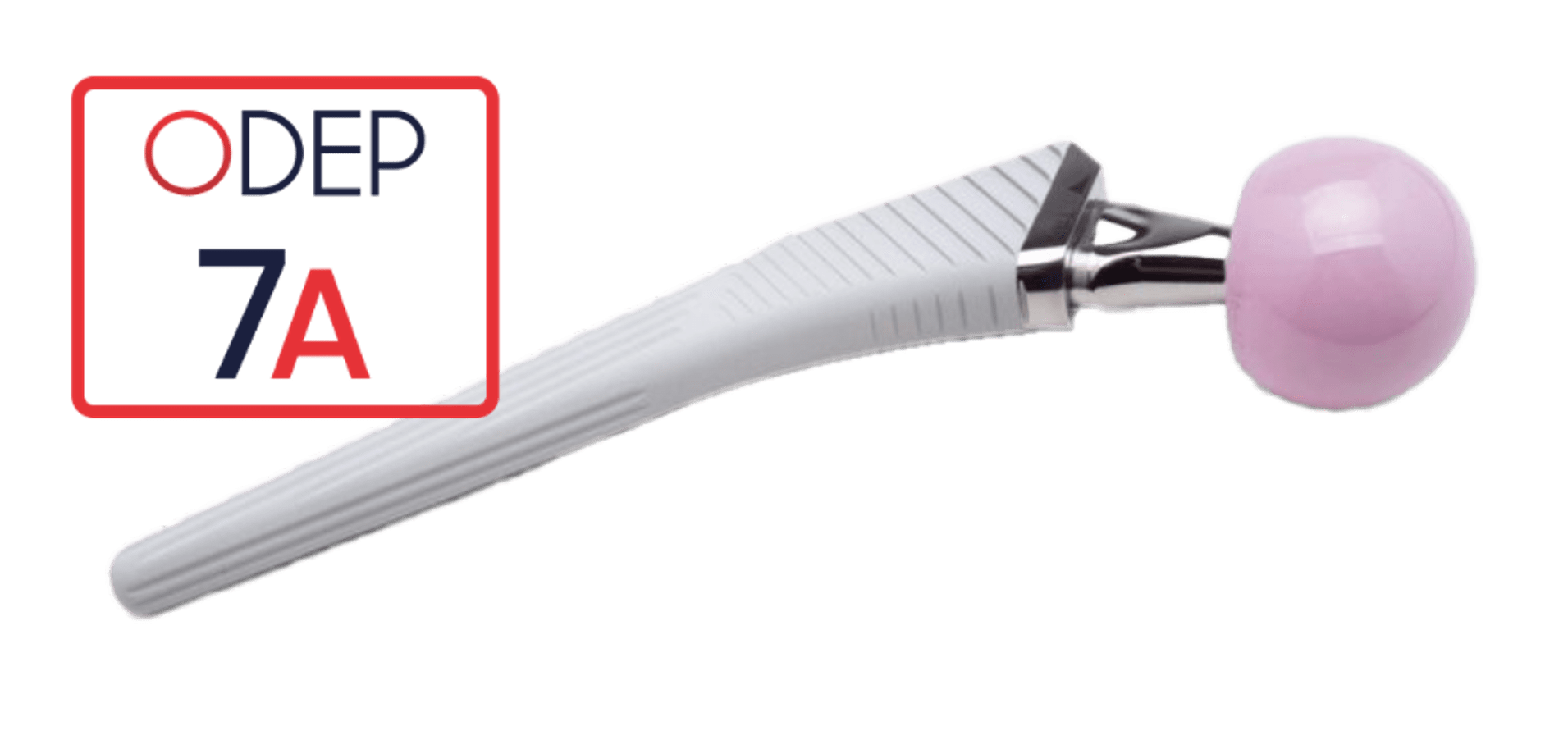 The uncemented Hydra Stem with Modula® modular neck technology received an ODEP 7A rating.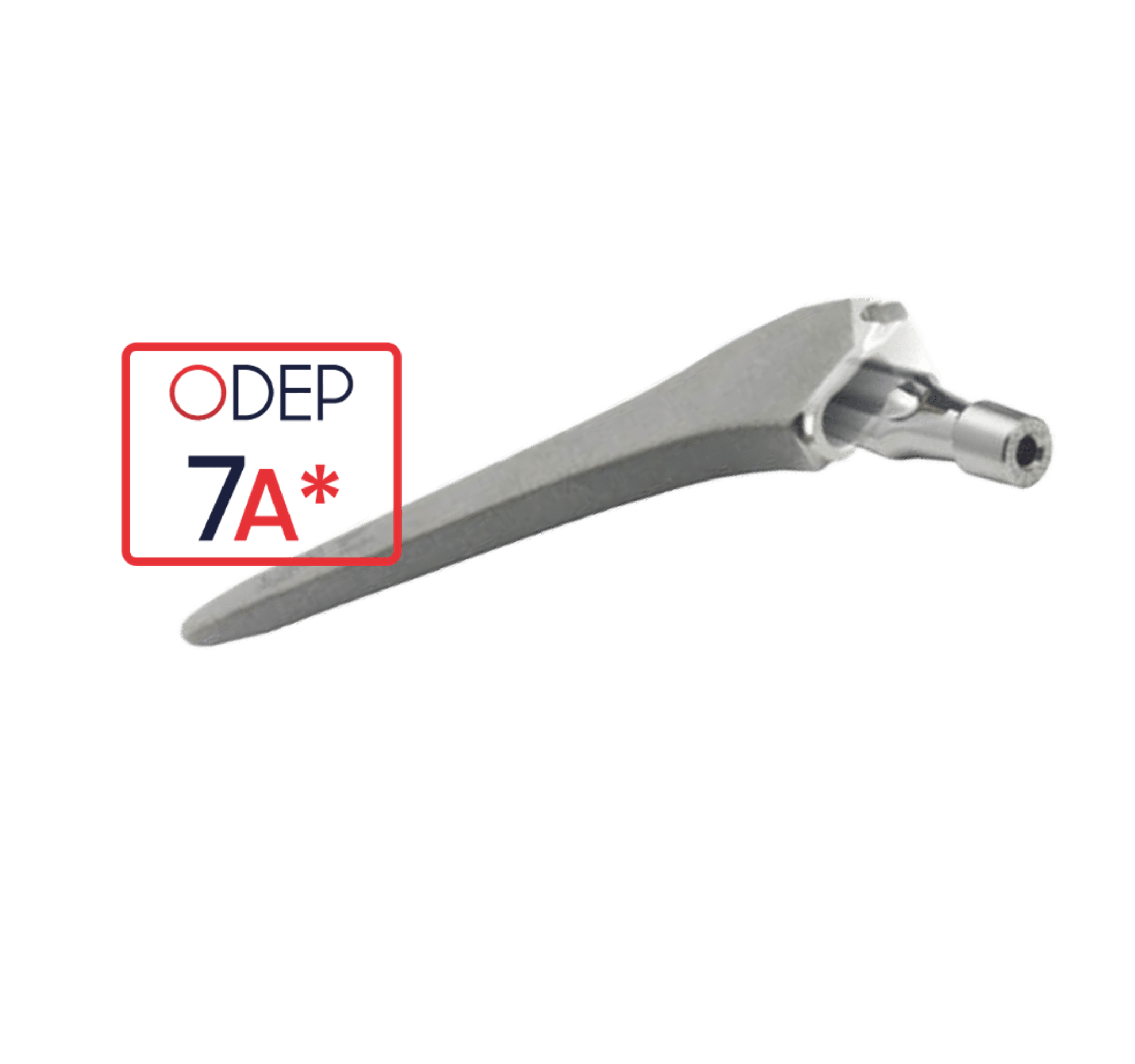 The uncemented Recta Modular Stem with Modula® modular neck technology received an ODEP 7A* rating.