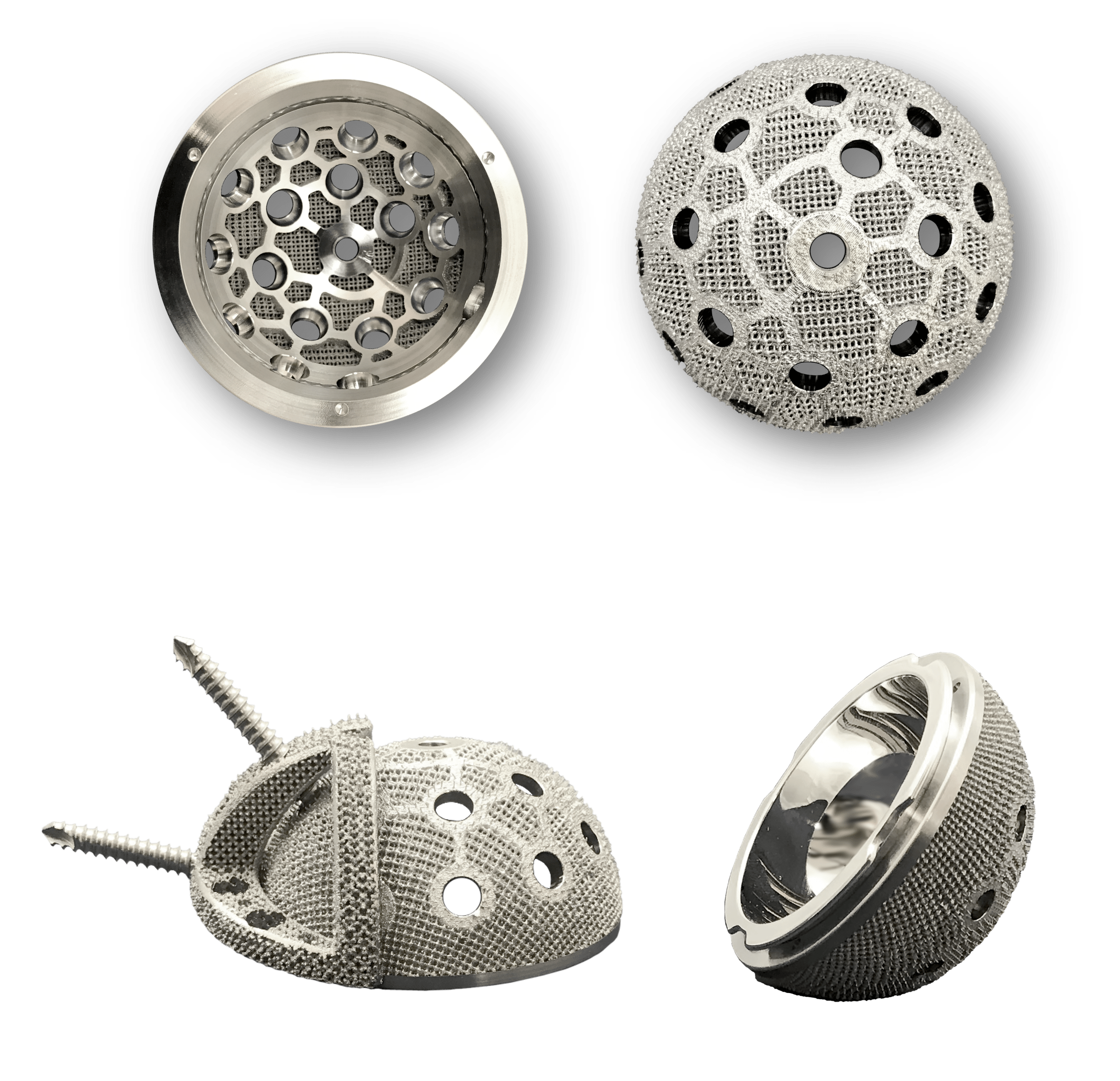 Revision Acetabular System
Uncemented revision multi-hole hemispheric cup titanium alloy produced entirely with the powder technology.
Available with the BIS Mobility Modulus to convert it in a dual mobility implant.
Features a multi-hole design accepting 6.5mm bone screws for adjunctive fixation.
3D printed modular augments available to deal with bone losses.
Exclusive Ti-Por® three-dimensional monolithic bone ingrowth surface.
Available with ETO sterilized standard polyethylene, Cross-linked Polyethylene and ceramic inserts.
BIS Mobility Insert are as well available with anti-allergic TiNbN coating
SIZES AND SURGICAL TECHNIQUE
Available in 8 sizes (from 52 to 66 with 2mm increments).
10mm and 15mm 3D printed augments available.