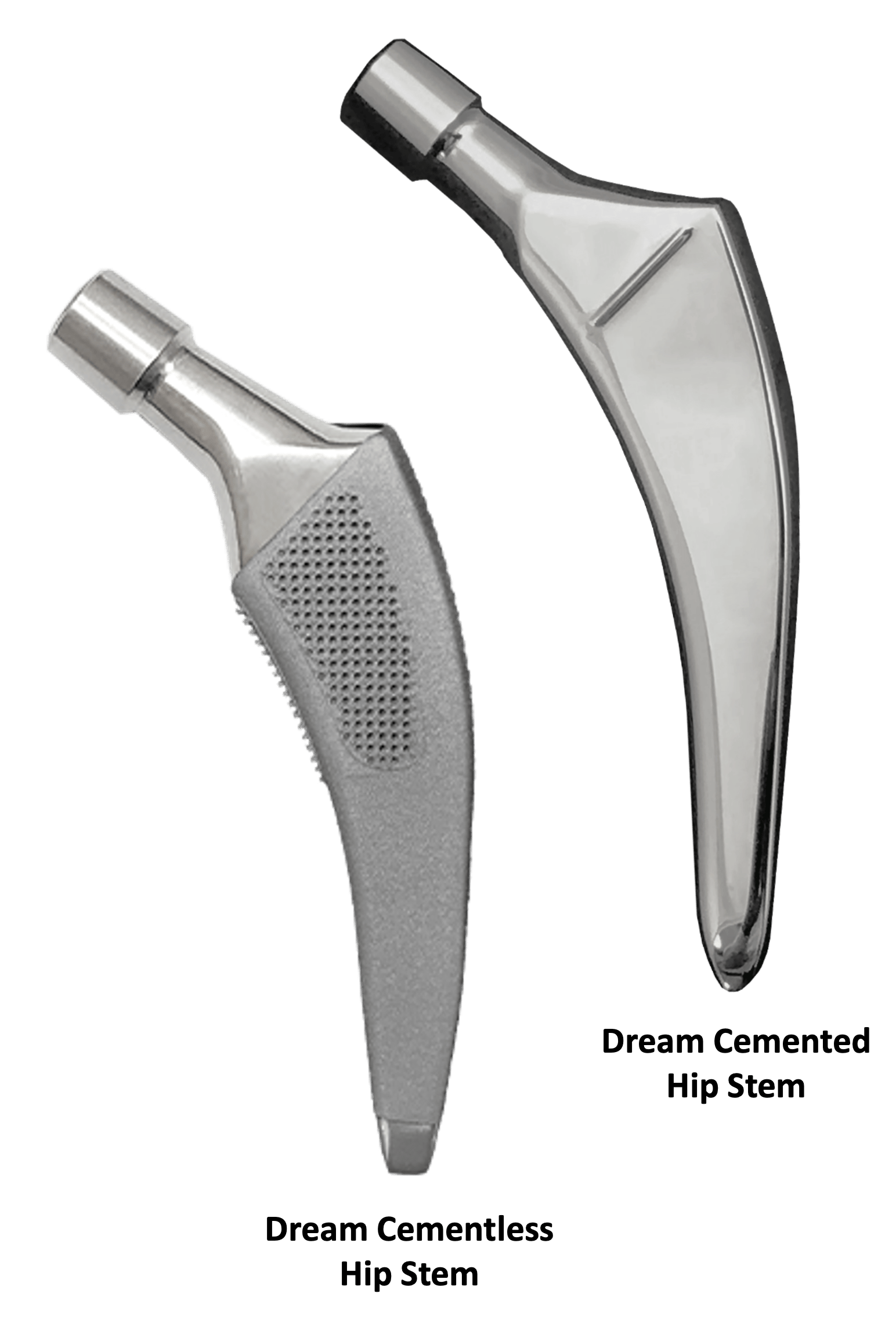 The 3D printed mid-size stem
Its proximal part features the Ti-Por® three-dimensional monolithic surface to maximize primary stability and osseointegration.
The stem has a lower invasive rounded lateral shoulder, double conicity and a quadrangular section with rounded corners.
The cementless stem is produced in Titanium alloy employing 3D printing technology.
A cemented option made of Stainless Steel with mirror finished surface is as well available.
SIZES AND SURGICAL TECHNIQUE
Available in 11 progressively growing sizes (size 1 to 11).
Each stem size is available with two offset options: Standard and Increased Offset.
Compatible with all the MIS surgical approaches.
Cemented and cementless Dream stem options share the same surgical technique and instrumentation.