A REALLY COMPLETE KNEE REVISION SYSTEM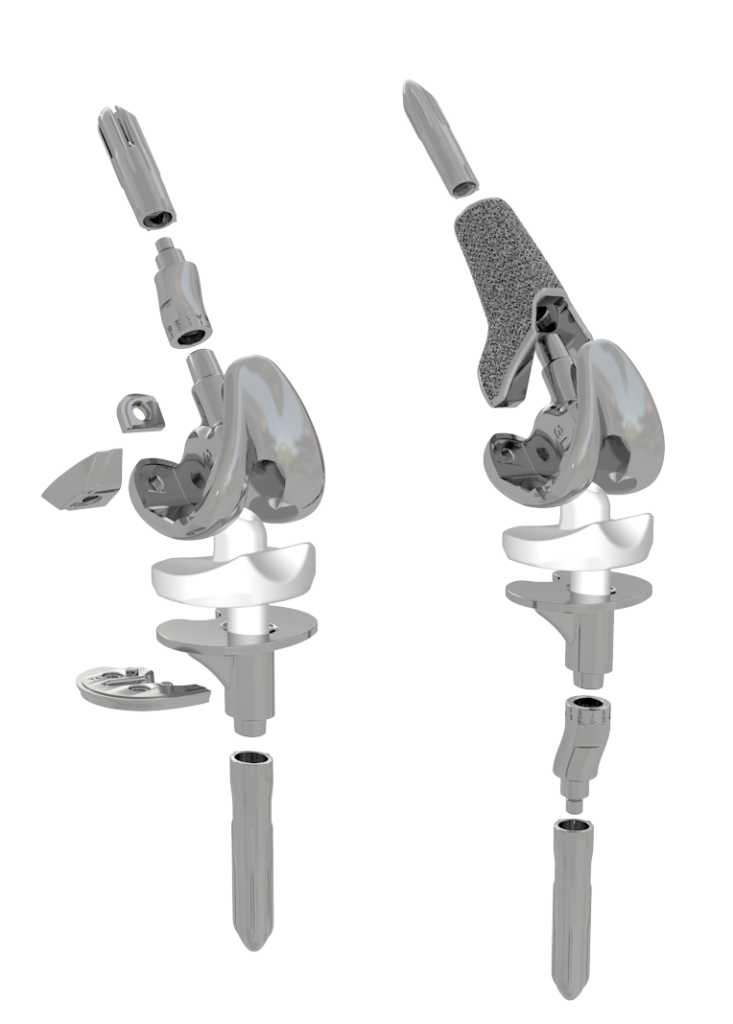 The Genus Pantheon femoral is compatible with standard PS as well as CCK poly inserts. In case of need it can easily be converted into a hinged device thanks to the Pantheon modular hinge system.


Both fixed bearing and mobile bearing options are available.


Truly comprehensive range of tibial and femoral wedges as well as of metaphyseal cones and sleeves for bone loss management and implant fixation.


Full range of cemented and cementless femoral and tibial stams and offset couplers available.


Fully compatible with the standard Genus line as well as with the Pantheon limb salvage system.