FB UNICOMPARTMENTAL KNEE PROSTHESIS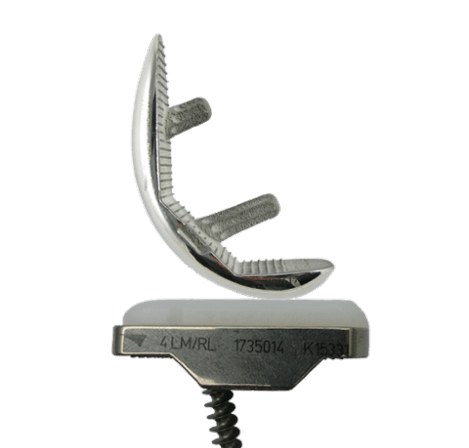 The 3D-printed CrCo Genus Uni femoral component is available in both cementless version with Co-Por® structure and cemented version.
The titanium alloy tibial component is available in a cementless version with 3D-printed Ti-Por® structure, with the option of fixation by screws. It is also available in a cemented version.
The Genus Uni is available in 6 sizes, internal right/external left and internal left/external right, and 5 thicknesses of UHMWPE polyethylene inserts.